a community choir
open to anyone who enjoys singing!
We are a broad ranged age group and number around 85 mixed voices. There is no audition and it is not necessary to be able to read music. The rehearsals are light hearted and enjoyable, but they also stretch the abilities of choir members.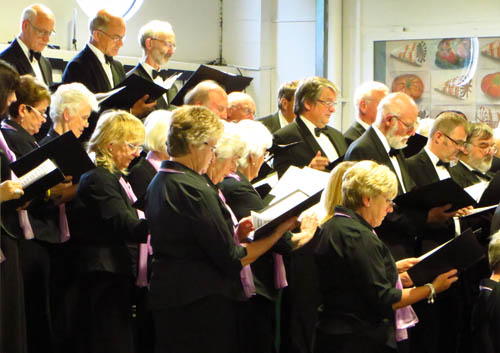 The choir rehearses in Balerno Parish Church and meets on a Tuesday evening.
We start at 7.30pm and practice till 9.30pm.
We have two sessions in the year:
The winter session starts in September and continues to December culminating in a Christmas Concert.
The summer session starts in early January and continues to the beginning of June culminating in a Summer Concert.
We levy a modest subscription of £80.00 per annum, payable at £40.00 per session.
As a registered Scottish charity you may gift aid your subscription.
NEW MEMBERS ARE ALWAYS WELCOME!

(we would specially appreciate extra tenors)
We do not hold auditions.
If you are interested, just come along to one of our rehearsals , or contact us by email.